Helios was founded in Milan in 2012 and over the years has grown steadily, confronting itself daily with the different realities of a world in constant evolution. From the beginning the company directed and focused its activity in the cleaning sector, having an excellent organizational structure that uses a series of professional and specialized resources in an organic and integrated way, as well as adequate technical means to ensure a correct execution of services. For a timely planning it is not enough to know methodologies and possess techniques and means, it takes experience. Thousands of hours of work carried out in the civil and industrial field, today allow Helios to manage an efficient program of services that allows to combine the meticulous and correct execution of interventions with the national operating economy. Today it has a considerable wealth of equipment that allows it to tackle the various problems with speed and quality of results, but the most important resource is the ability to plan work. Thanks a company policy based on Quality Systems, Helios has specialized in multiple operational environments through research programs applied to machinery, products and equipment and to constant personnel updating and training, expanding its structure with the opening of Branches on the national territory. Helios Cooperative Company has four branches active in the national territory and is made up of over 300 employees divided between operators, technicians specialized in the construction and maintenance of the systems and specialized personnel. The future is bright, because it rests on solid foundations and on a structure built through years of professional experience. The profuse commitment and punctuality always shown are our best calling card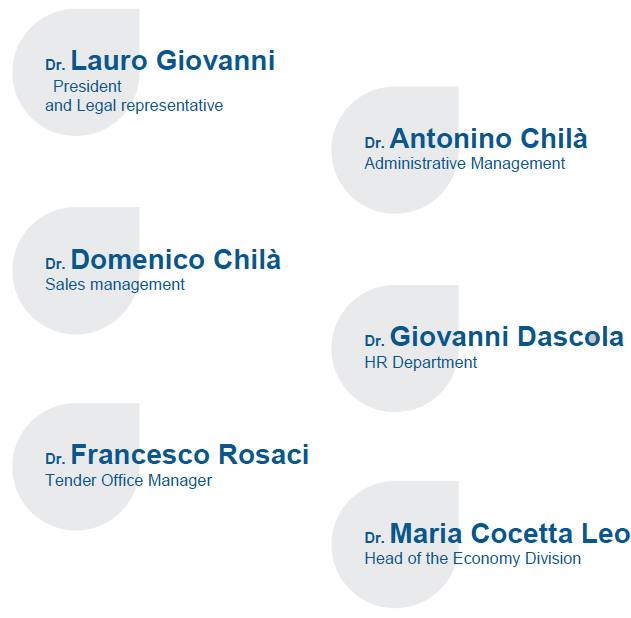 Helios aims to study, analyse, plan and coordinate the integrated services of cleaning and sanitation, with optimization purpose of the same using the most modern discoveries technology, including remote electronic systems of management and control. Helios Cooperative Company presents itself as a Global Service with the aim of:
Propose the best performances at adequate prices, thanks to the experience acquired, to synergies and resources of the group, to the consolidated know-how, to benchmarking data and to increase the flexibility of its resources for the partner, all these represent further pluses of the Facility Management activity of Helios.
Supervisory Body  Legislative Decree 231/01    Dascola Giovanni